Anyone who knows me knows that I love reading. If I could, I would spend every second of every day with my nose in a book, which is probably why I've already surpassed my Goodreads goal for the year after just two and a half months…
However, the one thing I love more than a good book, is a series of good books.
Book series often get a bad reputation for just being a financial tactic, and while that may be a big bonus for publishing houses, series are much more than money makers. Book series allow for readers to continue on in the lives of their favorite characters, and grow up alongside them. When a book is a part of a series, it helps people to get excited about reading again. I mean, who doesn't remember all of those Harry Potter bookstore release parties, complete with costumes, games, and up-all-night readathons?
While book series are now starting to become the norm for authors all over the world, here are four of the best from years past:
Sisterhood of the Traveling Pants by Ann Brashares
I bet you have seen the movie – but have you read the books? The Sisterhood books are an honest look into what it means to find your place and navigate the world as a young woman. This series by Brashares dares to cover controversial topics, while also remaining humorously relatable. Complete with four original novels, the series even wraps up with Brashares revisiting the group ten years later in Sisterhood Everlasting.

The Wicked Years by Gregory Maguire
Everyone's heard of Wicked, but not everyone realizes that the hit Broadway musical is loosely based on Gregory Maguire's works. A darker spin on Oz, this series dives into what it is like to be on the receiving end of Dorothy's classic tale.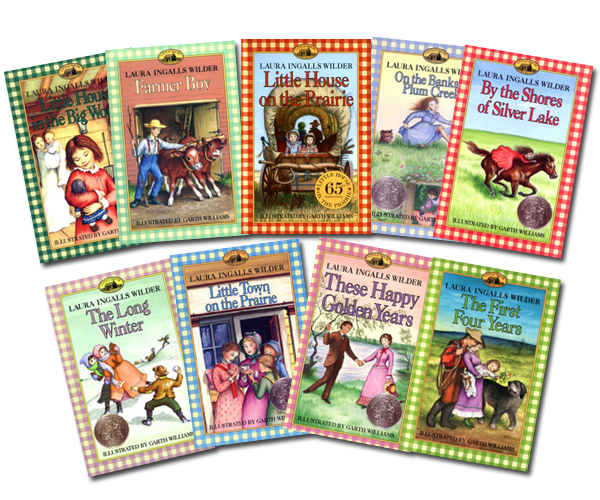 Little House on the Prairie by Laura Ingalls Wilder
A classic like none other, Wilder's stories about life in the pioneer days are just as heartwarming as ever, even in our current world of social media and smart phones. Based on the life of Wilder herself, these novels focus on what it was like to live in the late 1800's, and build a life from the ground up. Aimed at a younger audience, these books are still able to capture and entertain even the oldest of readers.
Divergent by Veronica Roth
The lesser-known dystopian franchise, Divergent follows characters Tris and Four as they fight for the future of their society. Often overlooked, this series by Roth is a more substantial take on corruption within a not so distant future, while also providing a well written love story fit for its Young Adult placement. As a bonus, you can even read on from Four's perspective with Roth's Free Four.
Have you read any of these series? Which is your favorite?